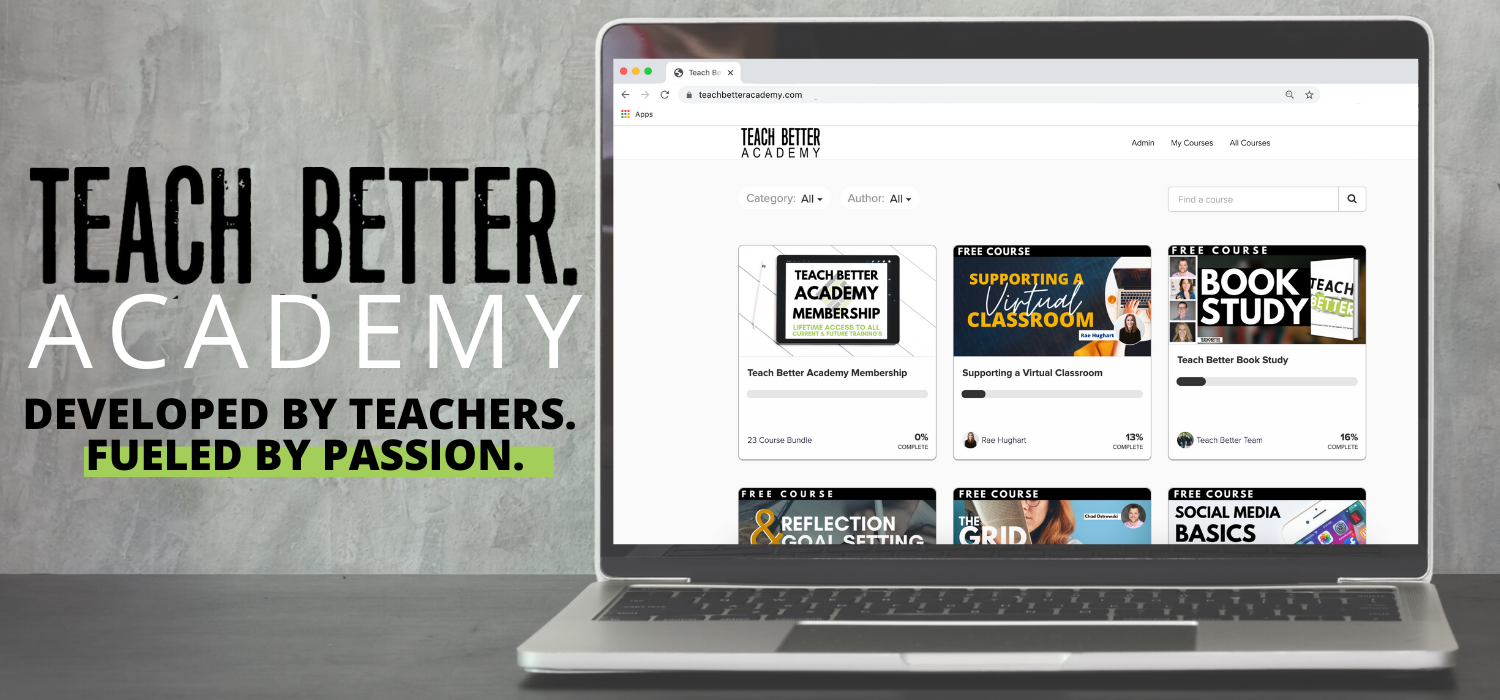 INCLUDED IN YOUR TEACH BETTER ACADEMY MEMBERSHIP
Get instant access to ALL our online courses for just $9/month!
When new courses come out, you'll get instant access to them as well! Your price never changes!
INCLUDES 3 COURSES
THE GRID METHOD ONLINE COURSE
The Grid Method Online Course includes both "Course 1: Introduction" and "Course 2: Classroom Implementation" of The Grid Method - Mastery Learning System.
ELEMENTARY GONE GRID! OUR HOW-TO GUIDE
Everyone knows The Grid Method Mastery Learning Framework is changing classrooms around the world - but what does it look like at the Elementary Level?
Don't wait to schedule the Team to pop into your classroom during a team visit! Get ahead of the game by exploring a course dedicated to answering your elementary questions today!
Amanda & Rae will review common mistakes, mastery learning best practices, the essential questions, and the communication strategy to ensure you and your student's success!
BITE-SIZED MASTERY
Full-blown, unit-based, student-paced mastery learning is transformative! But it can also be intimidating. The one thing that none of us want to happen is for educators to consider mastery learning and stop before they even start.
That is where this course comes in.
Bite-Sized Mastery is an approach to smaller-scale mastery learning that you can implement in a single class period or over a couple of days. It is a stepping stone that will help you understand how mastery learning works, how you can plan for it, and how to make it AWESOME without needing to plan a full-length unit right away. Think of it as your bridge from where you are now to where you want to be!


Bundle Contents
Showcase courses and coaching in your Bundle.