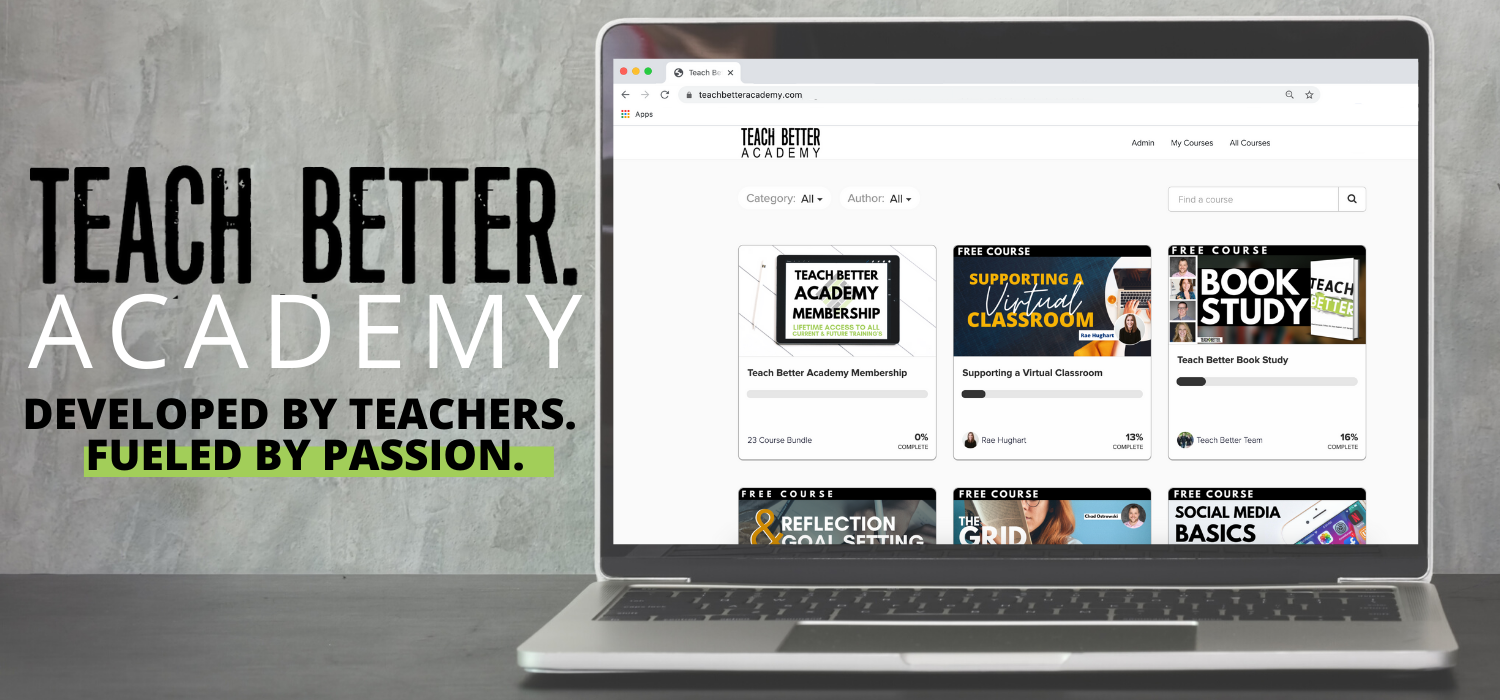 INCLUDED IN YOUR TEACH BETTER ACADEMY MEMBERSHIP
Get instant access to ALL our online courses for just $9/month!
When new courses come out, you'll get instant access to them as well! Your price never changes!
INCLUDES 3 COURSES
LEADING BY EMPOWERING
In this course, we will cover strategies designed to empower others and better engage students. Strategies will focus on: Relationships, Risk Taking, Celebrations, Leadership, and Growth.
In an age of accountability, we often stifle creativity, innovation, and risk-taking by our subtle and often unintended actions. This course will help remind us of how to better engage and empower those we work with.
MENTORING IS AN ART
Educators work as mentors in a variety of capacities. We mentor students, colleagues, stakeholders, and new teachers just beginning to explore the educational field. But how can it be done Better?
OH, HOW I HATE THEE, IT!
End the battle with technology!
Whether you are a classroom teacher, administrator, or instructional coach, leadership between colleagues can be difficult. In this course, we are diving into the 8 types of teachers and how to best support their specific needs related to their technology development.
No more heavy sighs when you bring up a new tech tool or pop into a classroom to say hello to a struggling educator.
Let's end the battle, and build collaboration!